A CONVERSATION ACROSS TIME

scroll below to watch and listen to this video

Vern Frykholm has been portraying George Washington since 2012. He has appeared at Washington's Birthday Teas, local and regional festivals, and the Northwest Colonial Festival in August for several years. Vern has made hundreds of classroom visits, and has appeared at
Mt. Rushmore National Memorial. Connect with us to receive his newsletter and follow his latest activities and appearances.
CONNECT WITH US

Vern Frykholm has read extensively and brings an egaging depiction of George Washington to a variety of venues.
Public and private schools and homeschool groups throughout the school year

Civic, service, veterans' organizations, and patriotic groups, regional and national gatherings


Youth organizations, churches, and community groups, private parties and gatherings
Please welcome His Excellency George Washington to your group! He is:

"First in war, first in peace, and first in the hearts of his countrymen."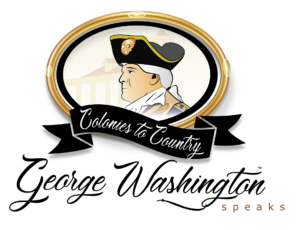 Get our app on your phone with our QR code below: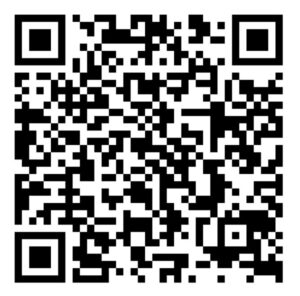 Follow us on our social media and engage in daily conversation and learn about
new events.
GEORGE WASHINGTON SPEAKS
GEORGE WASHINGTON SPEAKS captivates students and audiences, challenging their preconceived notions about early American history by engaging their senses and emotions. We portray those early Americans in the middle of their struggles and watch them work their way through oppression and tyranny to construct a radical new way for people to govern themselves.
Portrayals are available in person, via Zoom, or online using our videos. More than 40, 6 – 10 minute videos, bring history into the classroom and home.
After viewing the videos, teachers can set up a Zoom session where portrayers answer their students' questions.

CONTACT
(360) 460-9302
Get our app:
text: GEORGESPEAKS  to: 64600
or scan our QR code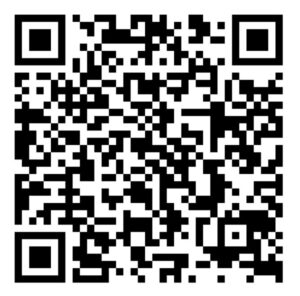 LOCATION
P.O. Box 104

Sequim, Washington 98382
United States
HOURS
M – F : 10 am–4 pm
Sat. & Sun. : Closed