GEORGE WASHINGTON SPEAKS has been the highlight of many events. Consider it for your next gathering. Vern will speak to you and tailor his presentation to your group's interests.
ABOUT GEORGE WASHINGTON SPEAKS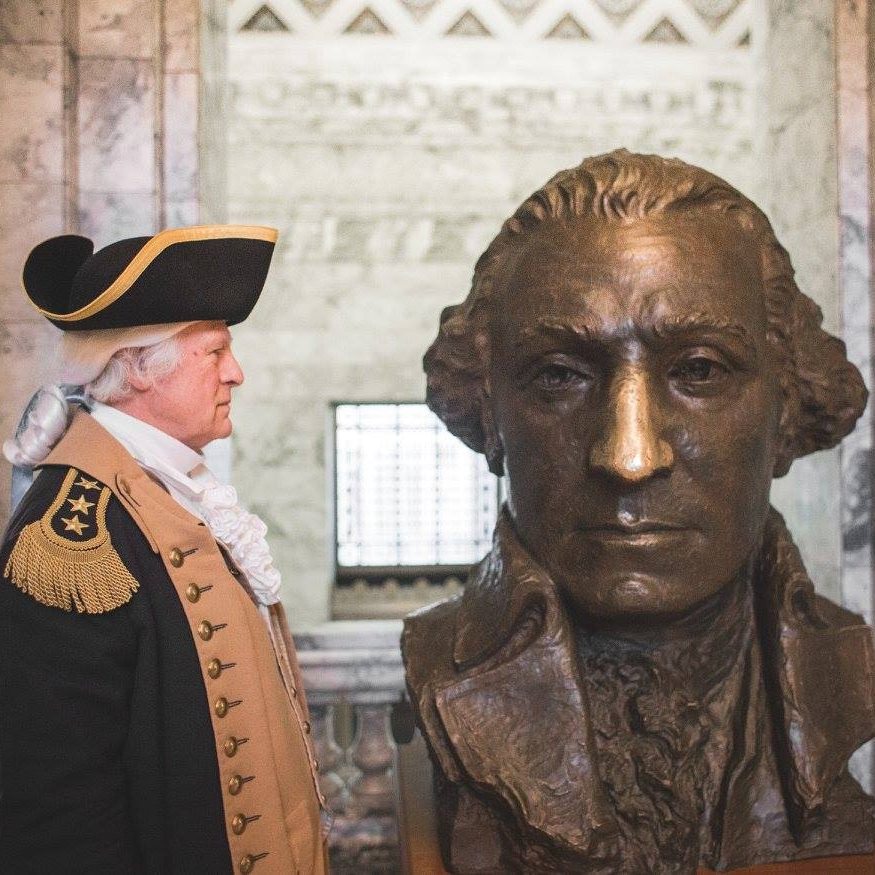 Vern Frykholm was inspired to portray George Washington after listening to Dr. Peter Lillback talk about his book, "George Washington's Sacred Fire" in 2011 at the George Washington Inn near Sequim, Washington.
In July, 2012, Vern joined 50 other people to tour Philadelphia, Pennsylvania with Dr. Lillback.
During that week they visited many historic places involving the American Revolution. The tour ended at Valley Forge, where Dean Malissa, the foremost portrayer of George Washington in the nation, presented his thoughts on the revolution. Vern was so impressed by his presentation, he became convinced that the State of Washington deserved its own George Washington.
Since then, Vern has made more than 400 appearances, talked to more than 24,000 people, and has been the keynote speaker at various state and regional conferences.
Vern's goal is to present early America from Washington's viewpoint with as much historical accuracy as possible. His presentations are not only educational, but entertaining and inspirational for all audiences: young people, retirees, businessmen, civic and patriotic groups, and veterans.
Thank you for your interest. Looking forward to further conversations.
Vernon L. Frykholm aka George Washington

Other presentations have been given to groups as varied as Rotary, Kiwanis and philanthropic clubs, Grange Halls, Retirement communities, Genealogical clubs, churches, and even private dinner parties.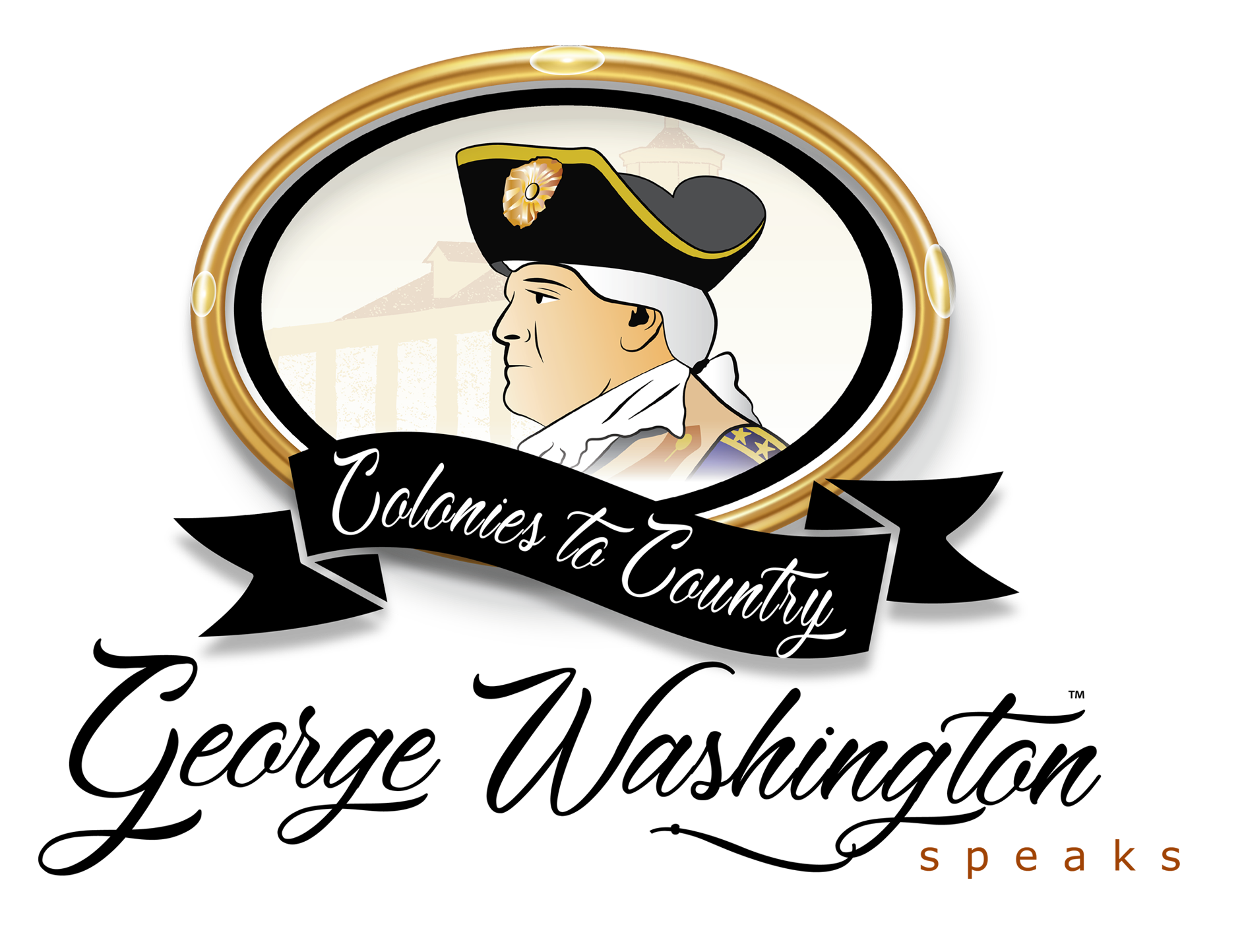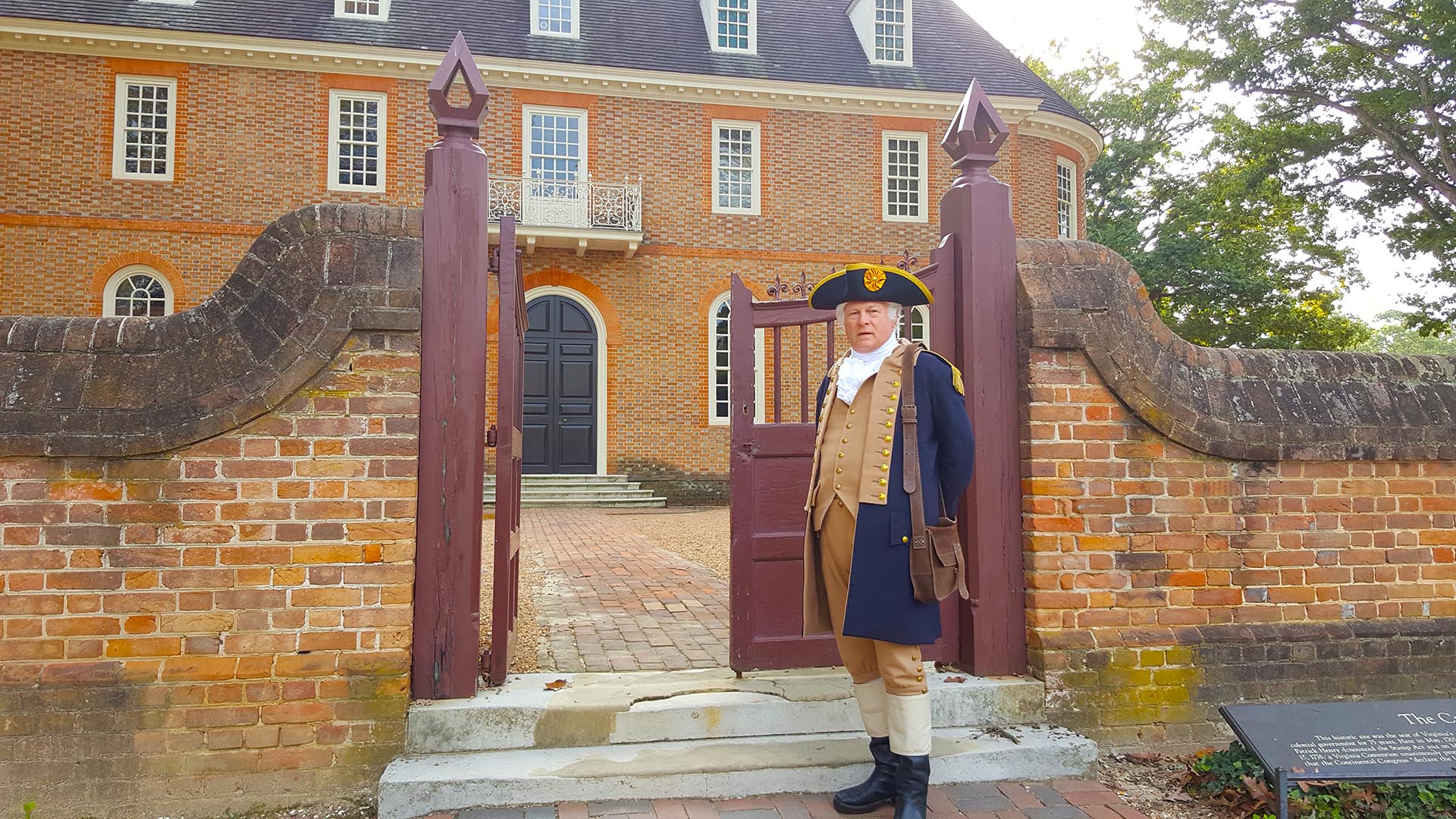 PORTRAYAL of GEORGE WASHINGTON
George has presented to patriotic groups such as Daughters of the American Revolution (DAR), Sons of the American Revolution (SAR), and veterans' groups and has attended special events such as Veterans Day, Fourth of July, and Presidents Day celebrations, the Sequim Lavender and Northwest Colonial Festivals, and has led Caroling at the Capitol Rotunda in Olympia Washington.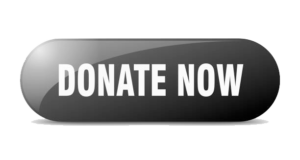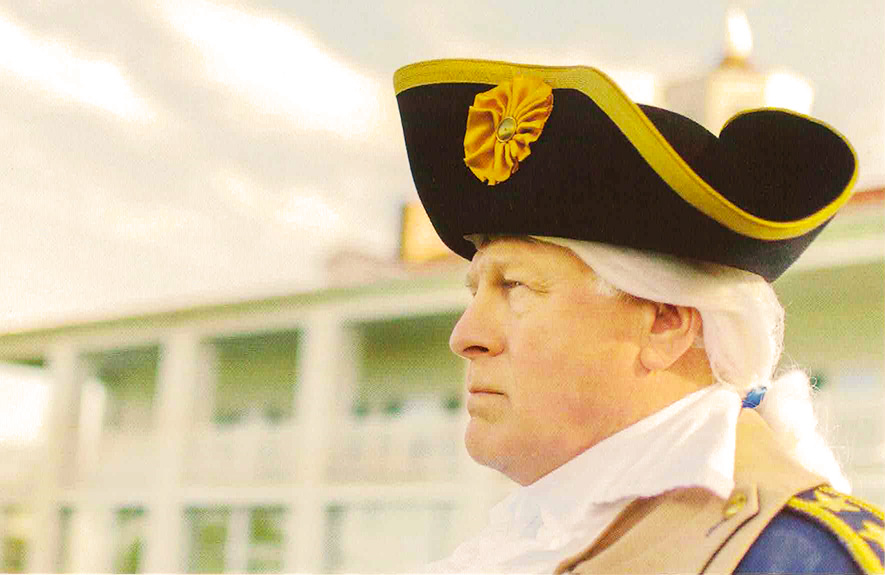 GEORGE WASHINGTON
What qualities made George Washington the leader America needed as Commander-in-Chief and the nation's first president? He did not come from a high-status family. Essentially a farm boy, Washington had a lifelong interest in agriculture. His hopes for an education in England, as his older half-brothers had enjoyed, were dashed when his father died. Washington was only eleven, eldest child of his father's second wife. Least educated of all American presidents, Washington undertook a course of self-education, including the social practices that allowed him to engage with the upper classes.

A genuine self-starter, Washington pursued his goals with ambition, despite his disadvantages. He accumulated land as a surveyor by taking his payment in property. As a militia leader in his early twenties, he learned from his mistakes, and was considered a hero of the French and Indian War. And the hand of Providence, Washington would say, led him to a loving marriage with the wealthiest widow in Virginia.

Though he wasn't a trained or skilled military tactician, he inspired his men and never wavered once he committed himself to the cause of freedom. Could the colonists have prevailed without him? His contemporaries' confidence in him is reflected in his unanimous selection as our first president.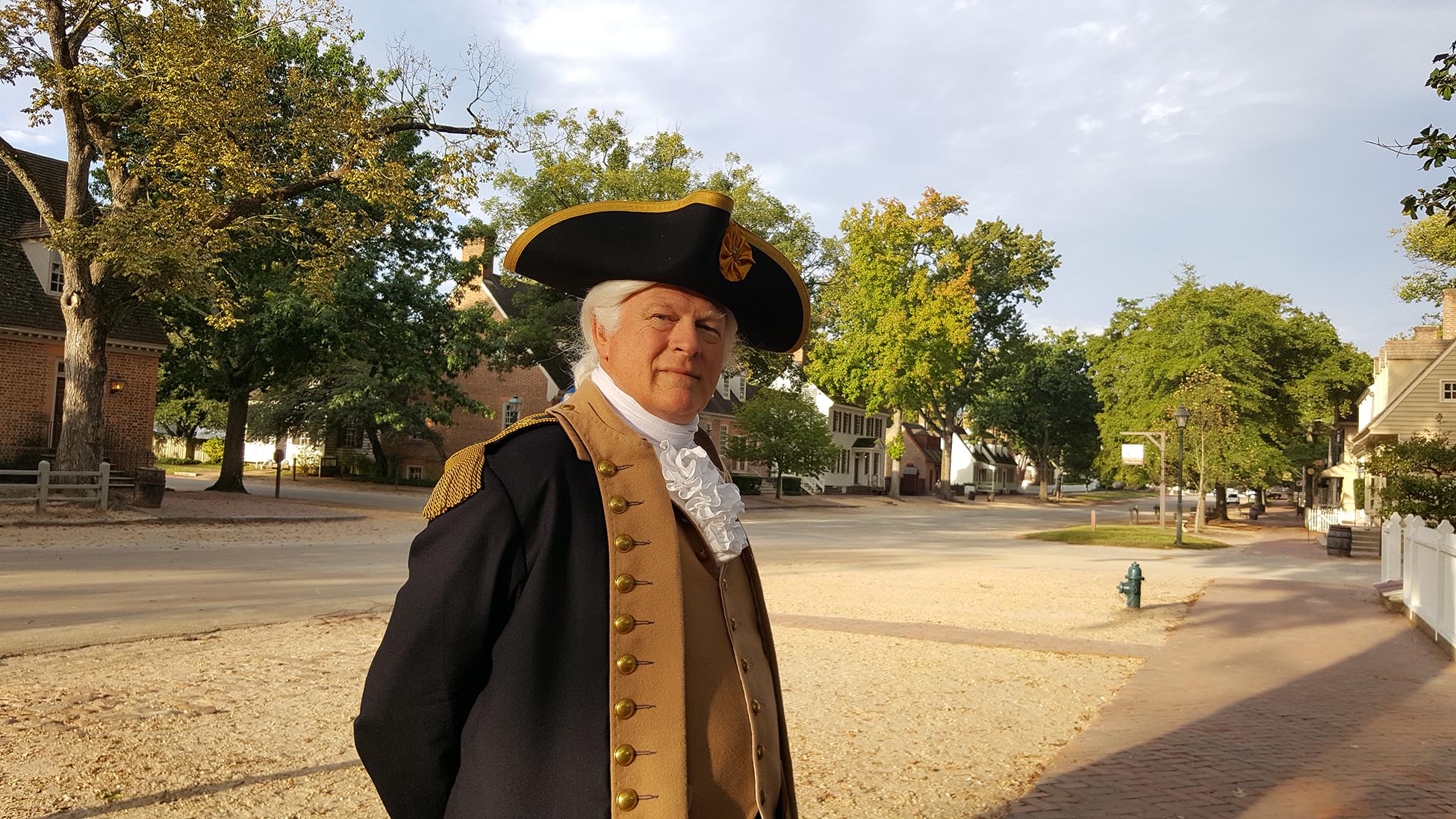 Twenty-five percent of our presentations have been to public and private elementary, middle school and high school students. George shares with them many of the events that surrounded the founding of this country, encourages them to be young women and men of good character, and inspires them to become involved and active in the communities and our country. He challenges the older students and adults to consider what "We the People" means, a call for every citizen to take an active role in civic affairs.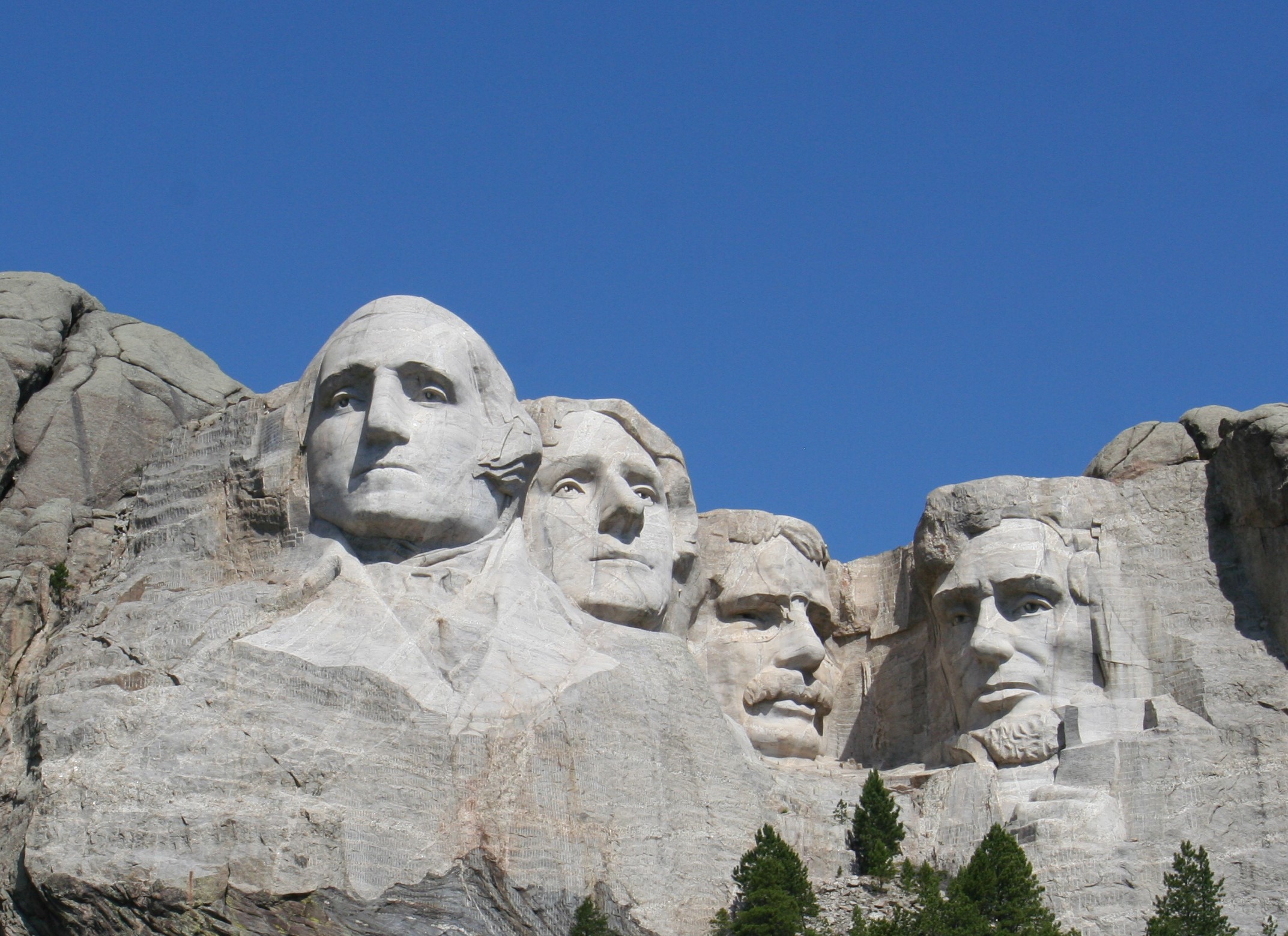 STEP BACK IN TIME & EXPERIENCE HISTORY
With Vern Frykholm's portrayal of our first Commander-in-Chief and President of the United States, it is like speaking to George Washington himself.

He brings a convincing portrayal of George Washington wherever he speaks.
Vern consistently stays in character, and is entertaining, educational, and inspiring. Would you like a new way to learn more about this important leader and the times in which he lived and worked? Contact us now.

Teachers, please view and share with your students our 6-10 minute videos designed for the classroom. George Washington can follow up with zoom appearance for questions and answers. Occasionally in the videos, other historic figures join the presentations providing a broader view of our nation's early history.

CONTACT
(360) 460-9302
Get our app:
text: GEORGESPEAKS  to: 64600
or scan our QR code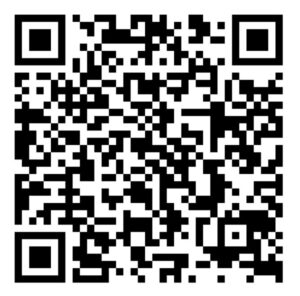 LOCATION
P.O. Box 104

Sequim, Washington 98382
United States
HOURS
M - F : 10 am–4 pm
Sat. & Sun. : Closed